Cap-Haitian, Haiti –
Thursday – Storm Report
[slideshow_deploy id='14737′]Early Thursday evening Hurricane Irma reached the Northern tip of Haiti with high winds.  Pastor Leo reported high winds and heavy rain that caused some house tops to fly off.  Bridges were blown out and flooding put several communities under water.  The church is responding to the most urgent needs of the local community.
Hurricane Irma sideswiped the Northern portion of Haiti Thursday leaving behind massive flooding and structure repair needs. Thankfully, the many prayers that were lifted up for the people of Haiti were heard as the damage could have been a lot worse if the island would have received full direct impact from the category 5 hurricane.
So far, there have been only three fatalities reported. The most damaging result is communities still under water and structural damage that has left many families without a roof.
Please keep the churches in your prayers as they are a beacon of light in the storm. They are helping the people as much as they are able with prayer support and physical assistance when possible.
Praise God that He did not bring the full impact of Hurricane Irma upon the people of Haiti. His grace held the majority of the storms fury in the sea.
Wednesday – Haiti Braces for Hurricane Irma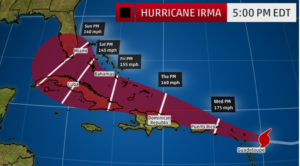 Hurricane Irma, a category 5 hurricane is moving toward the island nation of Haiti that is just off of the Southern tip of Florida.  Irma's arrival is expected this Thursday night. The hurricanes path appears to include the Northern portion of Haiti that holds the second largest city in the country; Cap-Haitian.
Pastor Leonel Azilien, pastor of Cross to Light Cap-Haitian, is urgently asking for prayer as his church prepares for the heavy rain, flooding, mud slides and high winds that could be filled with debris in winds that may reach as high as 160 mph. The community that surrounds the church is very vulnerable as it is filled with people who live in small un-sturdy huts with tin roofs, tents and other similar structures that offer little, if any protection in a hurricane storm like this. The Haitian government, infrastructure and emergency assistance is extremely limited.
Pastor Leo and his church are seeking the Lord for His wings of protection and to give them strength and supplies to help those who will be in dire need of help.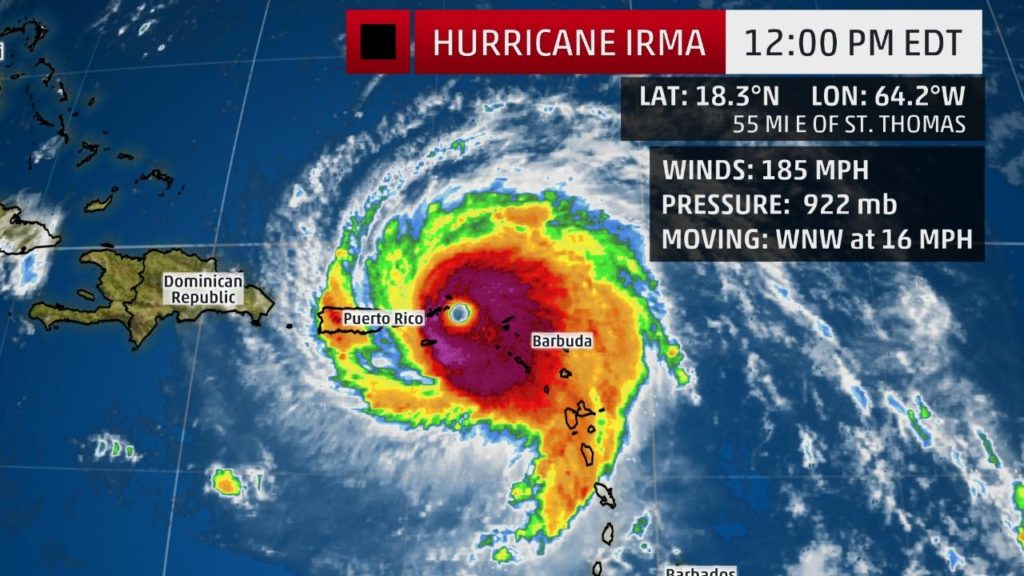 News update – Hurricane warnings have been issued for parts of the northern Leeward Islands, Puerto Rico, the Virgin Islands, the northern coast of the Dominican Republic and Haiti, the southeastern Bahamas and the Turks and Caicos Islands. This includes Anguilla, Saba, St. Eustatius, Sint Maarten, St. Martin, St. Barthelemy, Vieques and Culebra.
Additionally, a tropical storm warning is in effect for the southern coast of the Dominican Republic from Cabo Engano westward to the border with Haiti and for the coast of Haiti from south of Le Mole St. Nicholas to Port-Au-Prince.