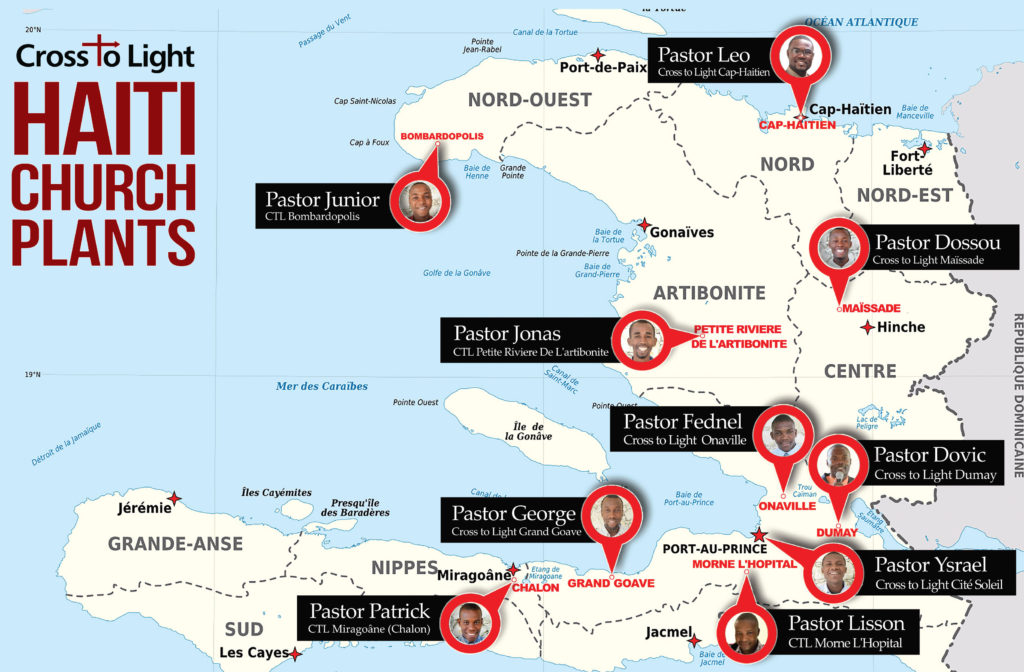 Haiti Church Grants
One of our largest US approved programs is our Haiti Church Grants program.  Through this we have the amazing opportunity to help our nearest third world nation neighbor; Haiti. This island sits just 700 miles off the coast of Florida, and provides a short distance mission trip. Many teams have come out over the years to help the church plants through Cross to Light that operates the Haiti Bible Training Center in Port au Prince, Haiti – the nations capital.
At times the political atmosphere in Haiti is put on high alert with severe travel warnings for volunteers. Periodic rioting with food and fuel shortages occur. When this happens we are limited in our ability to host US mission teams. When this happens our Haiti Church Grant program covers the gap.
This is a US and Haiti approved program. We come along side of the established bible teaching church plants that are located throughout the various provinces of Haiti and provide them with the necessary support to help them stay in operation.
The church plants in Haiti are faithfully teaching through the bible every week in the various provinces of Haiti. People are learning about biblical principles such as marriage, integrity, honesty, faithfulness, communion and tithing to name a few, often for the first time. The church in Haiti strives to become independent. However, our support of these church plants and community centers are vital to helping them establish and continue their bible teaching and discipleship.
The Haiti Church Grant program helps fund the following;
Church Property Purchases
Church Construction
Church Operations
Pastoral Emergency Medical Help
Pastoral Emergency Housing Help
Your donation to the Haiti Church Grant program helps fund these critical areas that help sustain the churches in Haiti. Thank you for your support!