Haiti Pastors Conference
A word from pastor Brian about the recent Haiti Pastors Conference:
God bless you guys this is pastor Brian from the Haiti Bible Training Center. It's a pleasure to be here with these guys this week. We called all the pastors in from all around Haiti to have a pastor's conference and to encourage them to keep going and run the race that God has set before Him. We're encouraged!
Pray for us. It's amazing. Nine years ago God gave me a vision to get a facility in the capital, identify young leaders, bring them in and make disciples. Jesus said, "teach them all things that I've taught you lo I'm with you always even to the end of the age" and by the grace of God there are 10 departments in Haiti and a church in every department. We're going strong.
We want to encourage you guys to seek the Lord. These guys here are an encouragement to me. My brothers. We're taking the island of Haiti by the grace of God.
God bless you guys. I pray the Lord fills you with the Holy Spirit amen.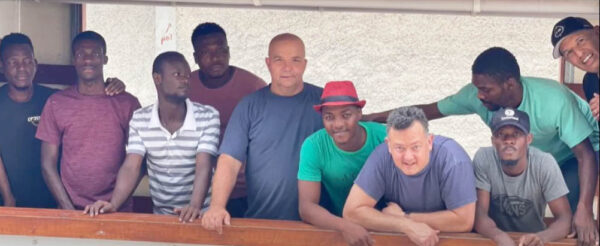 Planting Churches & Discipleship
There are now 11 church plants in Haiti pastored by graduates of the Haiti Bible Training Center. They all teach from the bible.
Evangelism
The pastors, team and students come out to share the gospel from our truck. They hand out free bibles and gospel of John's.
Emergency Relief
As an added blessing they form Cross to Light's distribution system for emergency relief. The pastors and their leadership team receive emergency food and supplies and distribute as needed to their local community. We can't think of a better distribution for these resources. God has blessed the ministry and set this up in advance of the need. Thank you for your continued prayers and support!