Petite Riviere de l'artibonite, Haiti
Pastor Jonas Bievenue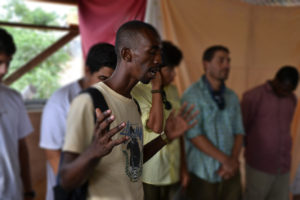 Jonas has been the pastor of the bible teaching church in Artibonite, Haiti since his graduation from the Cross to Light Haiti Bible Training Center in 2012. Artibonite is situated North of Port au Prince and has an overall population of over 1.7 million. The specific area that Jonas is situated in, Petit riviere de l'artibonite, has been historically rooted in voodoo and his church is the only one that teaches through the bible in that province.
Jonas prayed fervently about where God wanted him to start a church after he completed his pastoral training. God told him to go back to his home town. He was faithful and started a home group. He now has a solid leadership team who minister to children and adults every week with bible studies.
During the aftermath of Hurricane Matthew, pastor Jonas was one of the first volunteers to come out with teams to help. He is always happy to lend a hand. He is an excellent servant Shepherd example to us all.
Church Grant – Artibonite Project Updates
Cross to Light
2018-06-26T17:14:09-04:00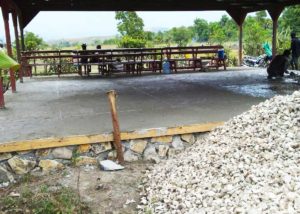 This is a heavily populated area with many people within walking distance. This church has 2 regular services per [...]