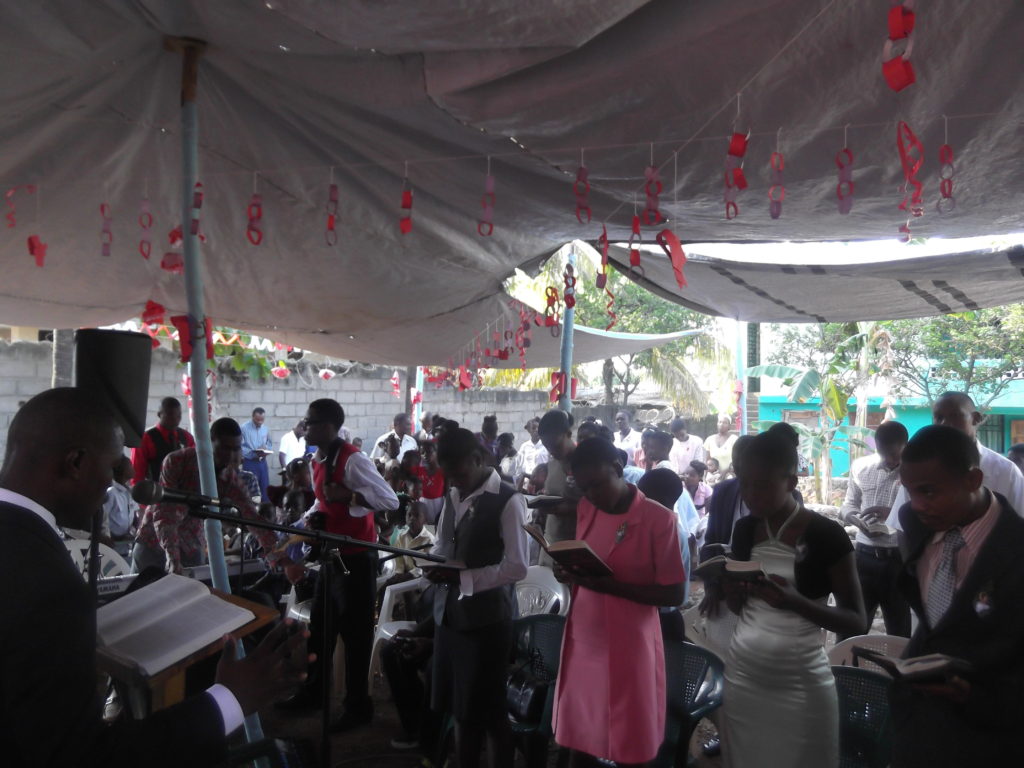 Church Plant Support was started in 2011 after the first graduates from the Haiti Bible Training Center were sent out to plant a bible teaching church. Providing support to these churches, that operate in our nearest third world nation neighbor, helps them be able to continue providing church services multiple times a week to their community.
Haiti Bible Training Center
Through the operation of the Haiti Bible Training Center and extended campus our core function in Haiti is to bring in young leaders from different provinces of Haiti in order to build them up in the Word of God, taking them through the bible over the course of two years and send them back out to plant churches in order to provide bible teaching discipleship and community relief throughout the entire country.
Haiti Church Plants
Each church plant is a community center where assistance to the poor, homeless, widows and orphans of Haiti are given relief aid. At the church facilities, in addition to the bible teaching and discipleship we dig deep water wells, provide medical supplies and assistance and distribute relief aid – all free of cost to the Haitian people. Thank you for your prayers and support of the churches in Haiti!